About Dr. Riegel

My academic training is philosophical first and theological second. In undergraduate school (the University of Michigan) I cut my rational teeth on Western philosophy, from Socrates to Nietzsche, while focusing on logic and epistemology (the theory of knowledge). Subsequently having decided to enter ministry, my graduate studies (Harvard Divinity School and Andover Newton Theological School) required a shift from the study of philosophy to that of theology. Predictably, I focused on biblical studies but also became intimately acquainted with Eastern thought (especially the Vedas, the sacred texts of the Hindu tradition).
More pertinent to the work being done with Return to the Mystic, woven into my practice of ministry and continued educational pursuits has been an ongoing and ever deepening study of the spiritual texts (mystic poetry included) and practices of the world's religious traditions and history's most noted spiritual figures. Consequently, my spiritual journey has been interspiritual in nature, reflected in the fact that there are a number of traditions in which I ground my religious thinking in equal measure: Hinduism, Buddhism, Christianity, and Sufism (I also turn to other religious traditions and philosophies to ground my religious thinking, such as Judaism, Taoism, Western philosophers, and poets (especially those that represent the mystical stream that is the source of the world's great religions) but these four remain primary for me.). As for my spiritual practices, my primary practice is silent meditation and mantra, though I also utilize other practices from time to time: chant, walking meditation, Sufi turning, and lectio divina.
Despite my thorough academic training my passion lies in my interspiritual journey, which I continue to deepen by means of the continued study of the spiritual texts of these great religious traditions and engaging in the spiritual practices they have developed to help one realize the essential truth contained therein, that truth being embedded in what Wayne Teasdale called the "universal stream of mystical consciousness." Put otherwise, my passion lies in returning to the mystic.

2014 - Present: Minister -
Grosse Pointe Unitarian Church
, Grosse Pointe, Mi.
2013 - Present: Founder and Director of
Mystic Poet Circle
and
Return to the Mystic
(a center for interspiritual study and practice)
2001 – 2013: Minister – Universalist Unitarian Church of Farmington, Farmington Hills, Mi.
1996 – 99: Assistant Minister – First Church in Boston (formerly First and Second Church), Boston, Ma.
1993 – 96: Minister – First Parish Unitarian Universalist – Canton, Canton, Ma.
2010 - 2013: Andover Newton Theological School - D. Min. (Doctorate of Ministry)
1993 – 95: Harvard Divinity School – Th.M. (Masters of Theology)
1988 – 91: Harvard Divinity School – M.Div. (Masters of Divinity)
1985 – 88: University of Michigan – B.A. (Bachelor of Arts in Philosophy)
2012: Mediation Certification through
Oakland Mediation Center
.
2004: Certification through the
Trifold School for Enneagram Studies
(with Helen Palmer David Daniels, and Associates).
1999 – 2000: Organizational Communication Studies (Action Science).
1998: Mediation Certification through Sam Leonard (Executive Director of the Institute for Mediation and Training).
1994: Conflict Management Training through The Alban Institute.
Powered by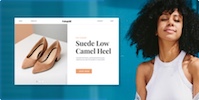 Create your own unique website with customizable templates.